DIVISION DAY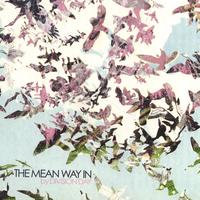 theBAND/theSOUND:
Kevin from the band
Division Day
emailed me to give notice of his bands forthcoming EP, "The Mean Way In". 4 mp3's are up for listening to on their
Music page
and that is where I would start.
I am having a tough time getting a grasp on this band and their sound but that is keeping me interested. The song I recommend the most is
Colorguard
. Great atmosphere and mood that really gets you in a headspace. From their, it is a tough call.
Tigers
is like
Ben Folds
piano pop that revs up and won't stop. Two other mp3's,
Hurricane
and
Tap-Tap-Click-Click
take it from there, pushing their sound in so many different ways.
Listen for yourself and tell me if you can figure it out.